We are Ready to Protect Your Family
Every family, every individual, every client is unique and each brings different concerns and goals to their immigration matter. At the Law Office Of Laurie Y. Wu, LLC, we understand this and take a personalized approach to securing immigration solutions for our clients.
There is no "one size fits all" solution for those here in the U.S. and abroad looking to secure legal status—and our firm is proud to offer dynamic, knowledgeable legal representation in a broad spectrum of different immigration matters.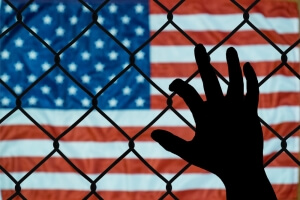 Our Dedicated Attorneys are Skilled in All Immigration Matters
We are focused on helping you and your family protect the goals that you've set for the future. We understand that it can be stressful when these goals are challenged by legal issues — and we are here to help!
We have experience in the following immigration matters:
Worldwide Service. Personalized Approach.
At the Law Office Of Laurie Y. Wu, LLC, we have worked with individuals, families, and businesses throughout the U.S. and overseas. We understand that immigration matters often mean logistical challenges and we regularly use video conferencing tools to meet with our clients and their loved ones. Attorney Wu is also fluent in three dialects of Chinese, as well, and uses translators as necessary to ensure communicating with clients goes as smoothly and comfortably as possible.
Learn How We Can Help You